The corner of my parents corner sofa is my favourite spot in their home. I wish I had room in my own living room for a corner sofa – that would be the ultimate cosy dream. Obviously sofas can range from a few hundred to the high thousands, but you don't have to compromise on style if your budget is nearer the lower end, and that's what this post is going to show you!
Here's a list of stylish corner sofas under £1000 – I hope you find something if you're in the market for a new sofa!
---
First up is this Scandinavian style sofa from Maisons du Monde  – for a bargain price of £757 and available in 3 colours. I can't comment on the comfort factor, but from the look of the photo, it looks pretty plush and I would have thought, very comfortable!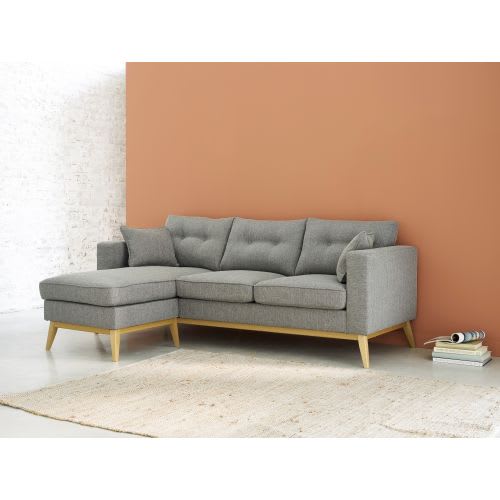 If you're looking for something a bit more vintage looking, Maisons du Monde have this Missouri corner sofa for just £865. It seats 4.5 people and would look great against a brightly coloured wall – don't you think?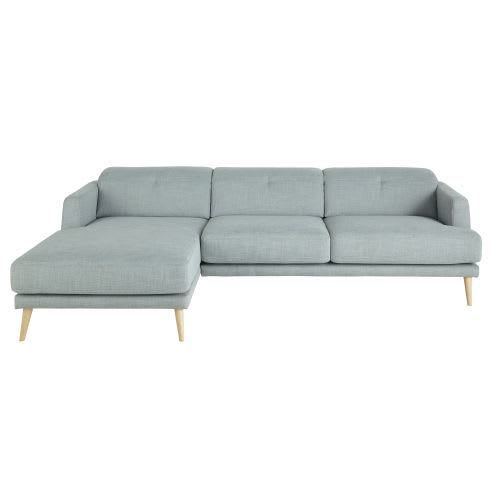 If you're a Scandi/IKEA fan, this is a great price. The SÖDERHAMN is £845 and I can confirm, very comfortable if you like a slouchy sofa. It's also available in a few different colours, if pink isn't your thing!
Another option from IKEA is the NOKEBY, and for just £875, I think it's a really versatile style and would sit well with a variety of different styled homes. It's available in 4 colours and you can change the chrome feet to wood (which I'd want to).
The Quinn sofa from DFS is currently on sale for £899 and looks like a really great size – if you have the space. It's available in 8 colours and with a DFS in most retail parks in the UK, would be available to test out quite easily!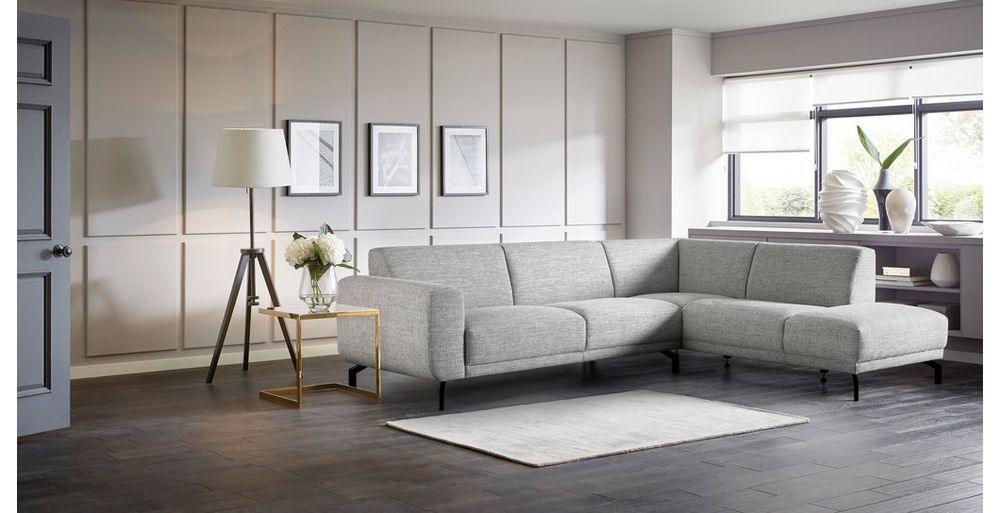 If you prefer a scatterback styled sofa, this Quartz sofa from the French Connection range at DFS is currently on sale for £999. It's available in 6 colours, and I think would go well in a few different styled homes.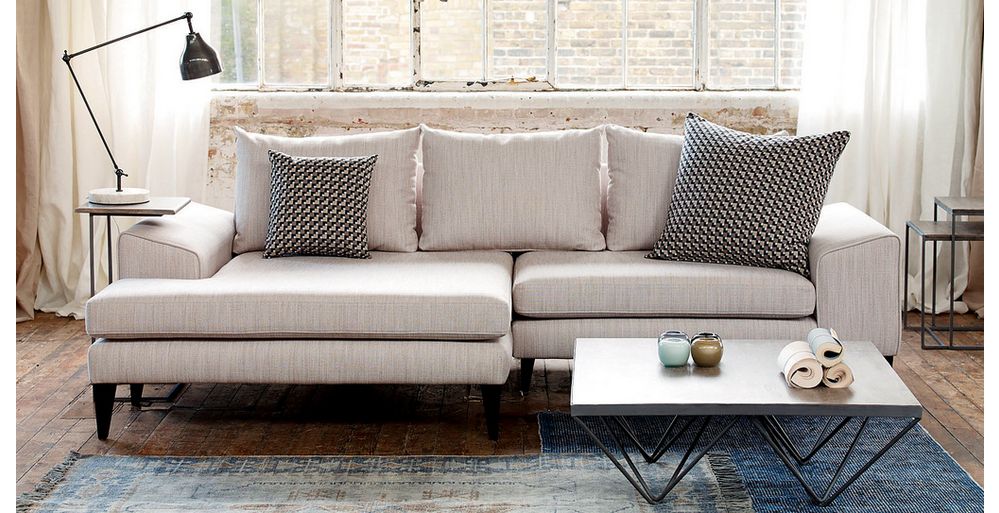 Looking for a velvet corner sofa? The Orson sofa from MADE is available for £949 in 5 colours. It would go well in traditional style homes, and the velvet adds a touch of trend to quite a classic shaped sofa.
The Frederik sofa from MADE is just £799 and is available in 3 colours. I love the simple and minimalist style of this sofa and think it could be really versatile.
Another MADE option is the Harlow, which is available in 4 colours for £999. It's super simple and could be styled in a number of ways and still look really modern and stylish.
The Demure sofa from Sofology is £949 in this style and is available in a few different colours. This style is very similar to my sofa (not the corner element obviously) and I did nearly buy this one when I got mine a few years ago, so I know it's definitely comfortable!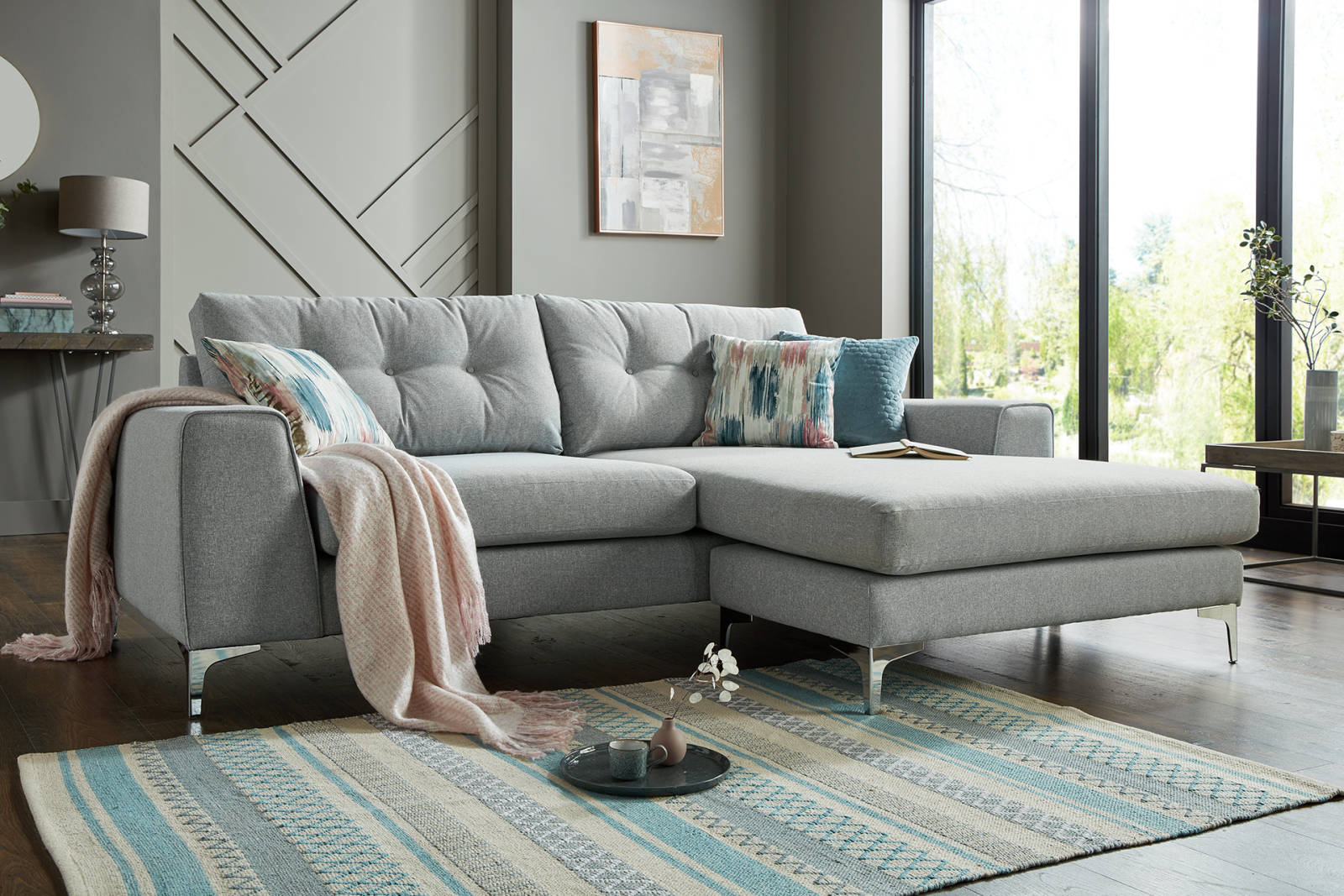 So there are 10 stylish corner sofas under £1000 – which is your favourite?
---
This post contains affiliate links – this means that I make a small commission if you choose to buy products that I have recommended