Like most other people in the interiors world, I'm obsessed with indoor plants, and obviously the plant stands that display them. I currently only have 2 plants in my house (I know, who am I?!) but that's going to change soon, I'm going to buy pretty much all of these planters and fill my house with as much greenery as I can without my cat completely destroying them – wish me luck! There's some really great styles out there at the moment, so here's just a few of my favourite plant stands under £40:
(click the product title to shop the beautiful plant stands)
---
MATALAN
This planter has been on my wishlist for what feels like months, I love bamboo and with the black leg detail, I think it's going to go perfect in my new bathroom, when it's eventually finished! It's been all over Instagram, so clearly everyone else loves it too, and for under £20, I can 100% see why!
This planter would go perfectly in my living room or bedroom, the black and gold geometric detail are so on trend and would make a real statement.
This style of planter also comes in a 2 pack of slightly larger planters and in a smaller size so there's one for every room! Again, I think this would go perfectly in my new bathroom and it's simplistic but modern style could go in any corner of any room. The matte black finish is so popular at the moment (my whole house is full of it) and I think I'm going to have to pick this up too…
---
H&M
This to me is classic H&M Home, minimalist, modern and affordable. It's not as tall as some of the others in this edit, but it would be great to place on shelves or a console table rather than placed on the floor but I still absolutely love it.
---
Marks & Spencers
These planters from M&S (available in 3 sizes as shown in the image) are great statement pieces. They're super sleek and would perfectly emphasise any indoor plant and make it a real focal point.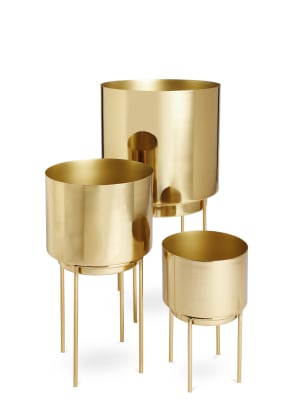 These are also available in 3 sizes, so could be ideal for any part of a room, either on a shelf or on the floor. They're a great, mid century style and a lot cheaper than ones available from West Elm.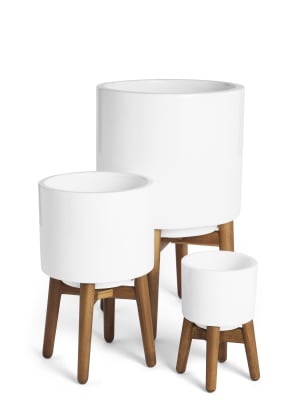 ---
LaRedoute
LaRedoute always have amazing discount deals, so if you're on the look out for anything home (or fashion) related, definitely check them out. This plant stand is a different take on the more basic (one colour) mid century style with an ever so slightly masculine feel to it.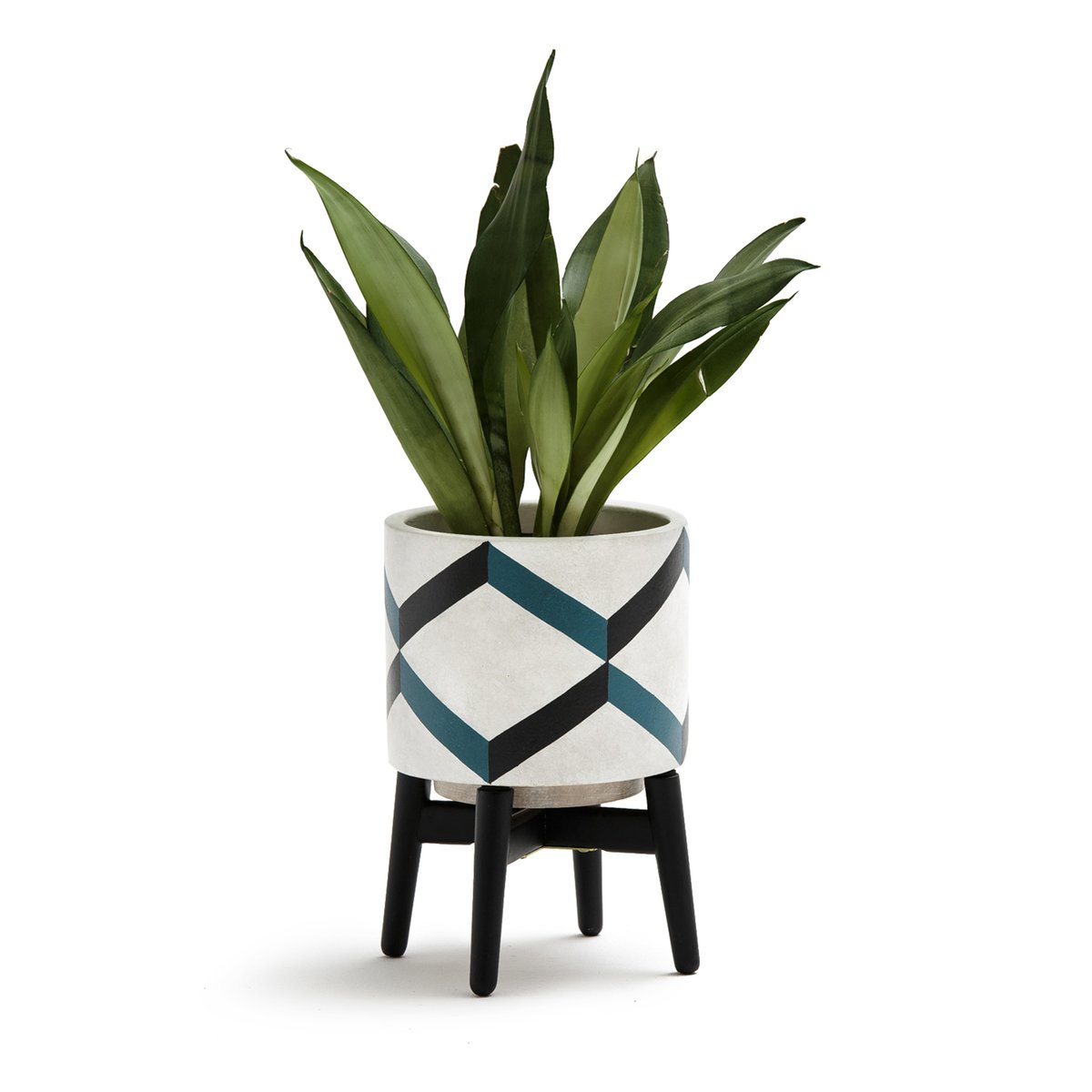 This post contains affiliate links – this means that I make a small commission if you choose to buy products that I have recommended