I'm finding myself more drawn to the 'modern country' style of interiors at the moment. It's soft, textured and lived-in and to be honest, my absolute dream. You definitely don't need to live out in the country to replicate this style in your own home, it's all about bringing in natural textures, shapes and colours.
I really like the mix of textures and tones in this kitchen from Harvey Jones. The brick, along with the metro tiles and industrial style shelving and cupboard handles – love it! I'm also a big fan of the dark kitchen with the tiled floor.
This next one is a really similar style, brick wall, industrial accents but this time with a stunning paved floor and a lighter grey cabinet colour.
Anyone who follows Studio McGee will know this one and there's a reason why it's so popular – just look at it! The mix of cabinet/ island colour, along with the wooden accents and brass details. The kitchen has been designed really well, it brings in the warmth of a modern country kitchen to a new build.
Devol are the leaders of modern country kitchens in the UK (well, atleast in my opinion). I regularly stalk their instagram for inspiration… I even ordered myself a brochure just to look through even though I definitely cannot afford one and only renovated my kitchen 2 years ago… They all have so much character – I'm obsessed.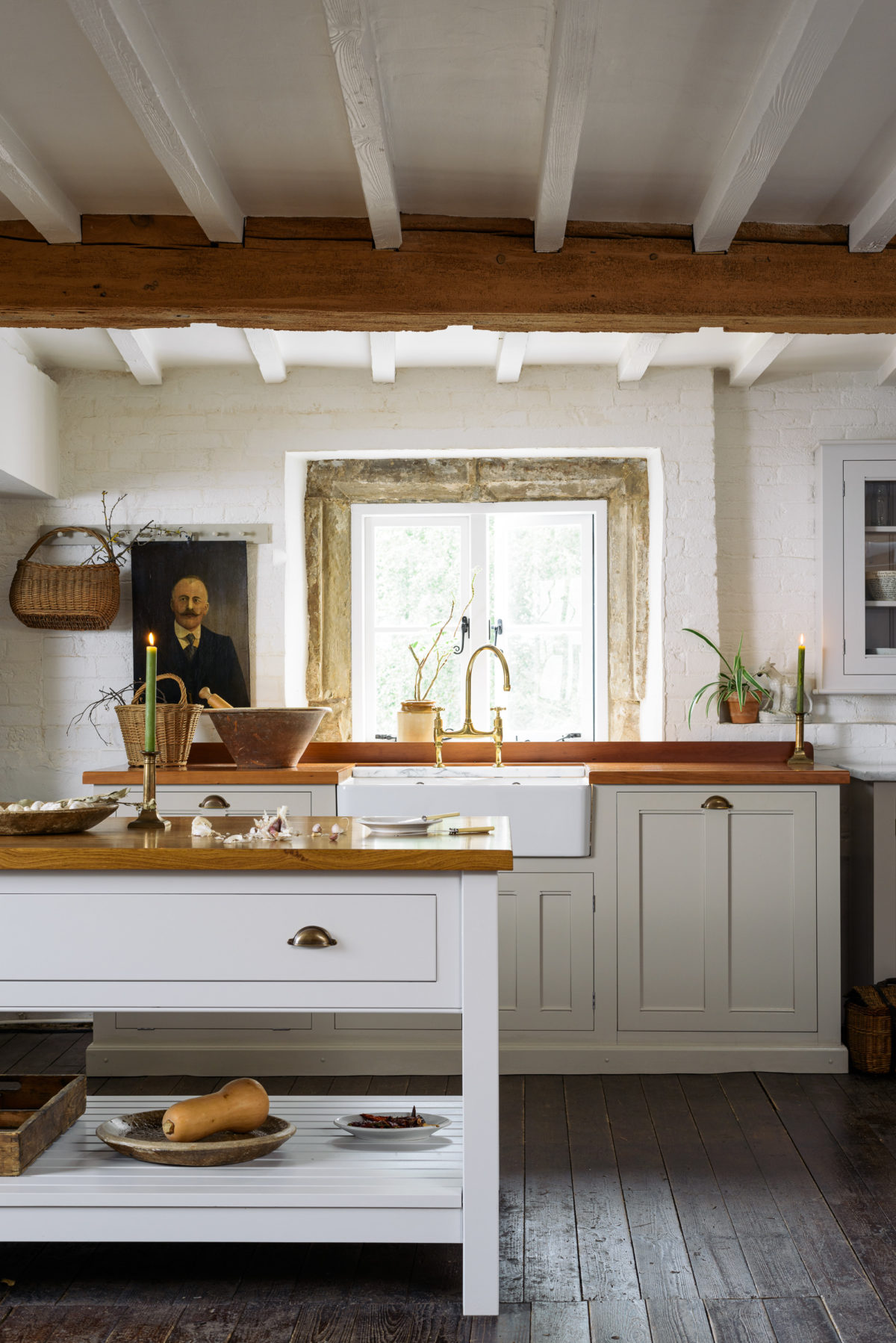 This next one is an absolute stunner, so homely and cosy! I love the mix of lived-in wooden furniture and the contrasting grey cabinets. The beams. are beautiful and bring in even more warmth and texture.
So… feeling inspired to create a modern country kitchen?
Looking for a different kind of kitchen style – check these blog posts out.
The return of the wooden kitchen