If you've ever been to Ikea in your life, you'll have seen the various forms of the Kallax, it's almost iconic, and obviously I have one in my house. My budget was very minimal when I bought all of my furniture, so pretty much everything is from Ikea, something I'm hoping to change in my next home, but also something I'm happy to live with if not!
My Kallax was under £40 (£39 to be precise) and the storage it creates is incredibly needed in my teeny-tiny home. I use it as a TV stand and storage unit for all the bits I want to hide away from plain sight. They have so many different alternatives when it comes to filling each square, you can get drawers, doors, various different boxes, shelf dividers, wire racks… or you can make your own (like some of the examples further down in the post). It also comes in so many different colours and in both matte and gloss finishes, there's something for every room.
So here is my Ikea Kallax…
I have two different kind of storage boxes along the top row, these grey cubes and these new rattan boxes. I use these to hide all the bits that have no other home in my house, there's DVD's, blankets and photo albums hidden away until they're needed. Along the bottom I have a marble photo frame from Next, with a photo of me and two of my favourite ladies, some books and magazines, including Nip & Ink and the Glamour magazine one of my photos was featured in – with a marble candle holder from Dunelm on top. Next I have a little storage basket from Pimkie on Asos and then a light up bulb and candle from Primark.
I use the kallax as a tv stand, so obviously my tv lives on top. I have my sky box next to it on the left, with a letterboard from Home Bargains on top. On the right side, I have a hanging star candle holder from a local garden centre, with a very dead piece of eucalyptus standing in a clear vase.
Next to the unit on the left, I have a white step stool from Ikea, with my Monstera and an A3 Z print hidden behind it.  And on the right, I have my floor lamp from Ikea (told you there was a lot of Ikea!).
---
As with all of my posts, there's a pinterest board full of ideas if you're thinking of getting one – some of the DIY's are incredible! Here are a few of my favourites: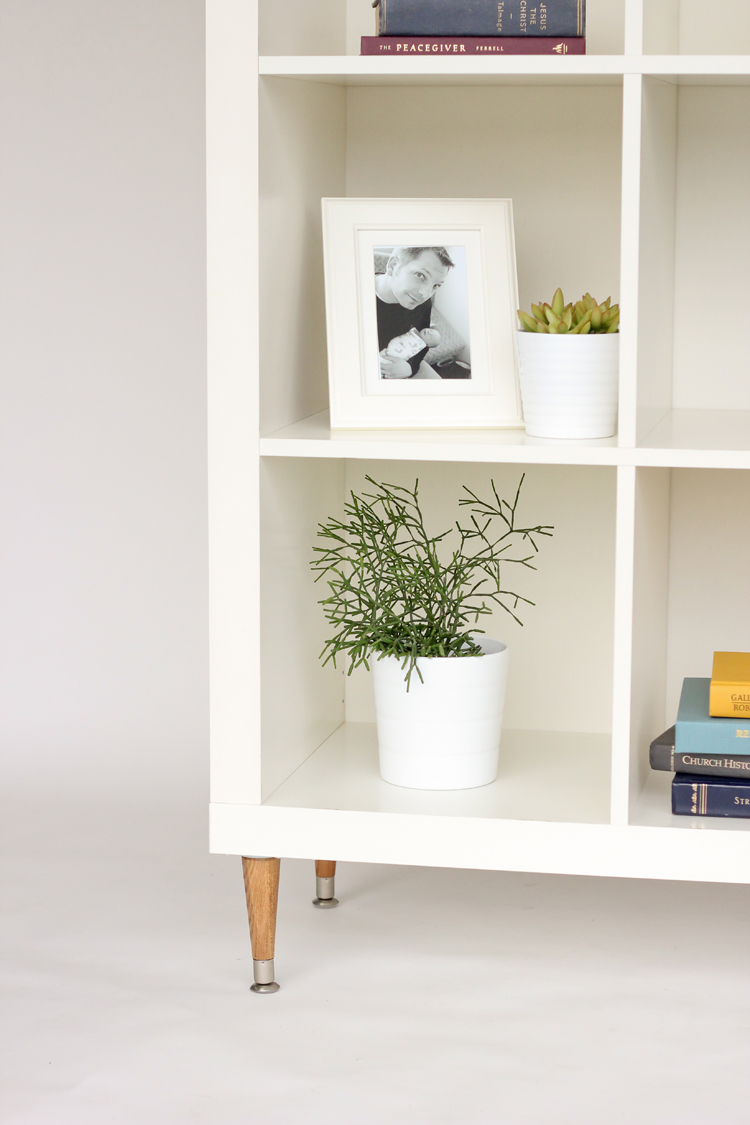 IMAGE CREDIT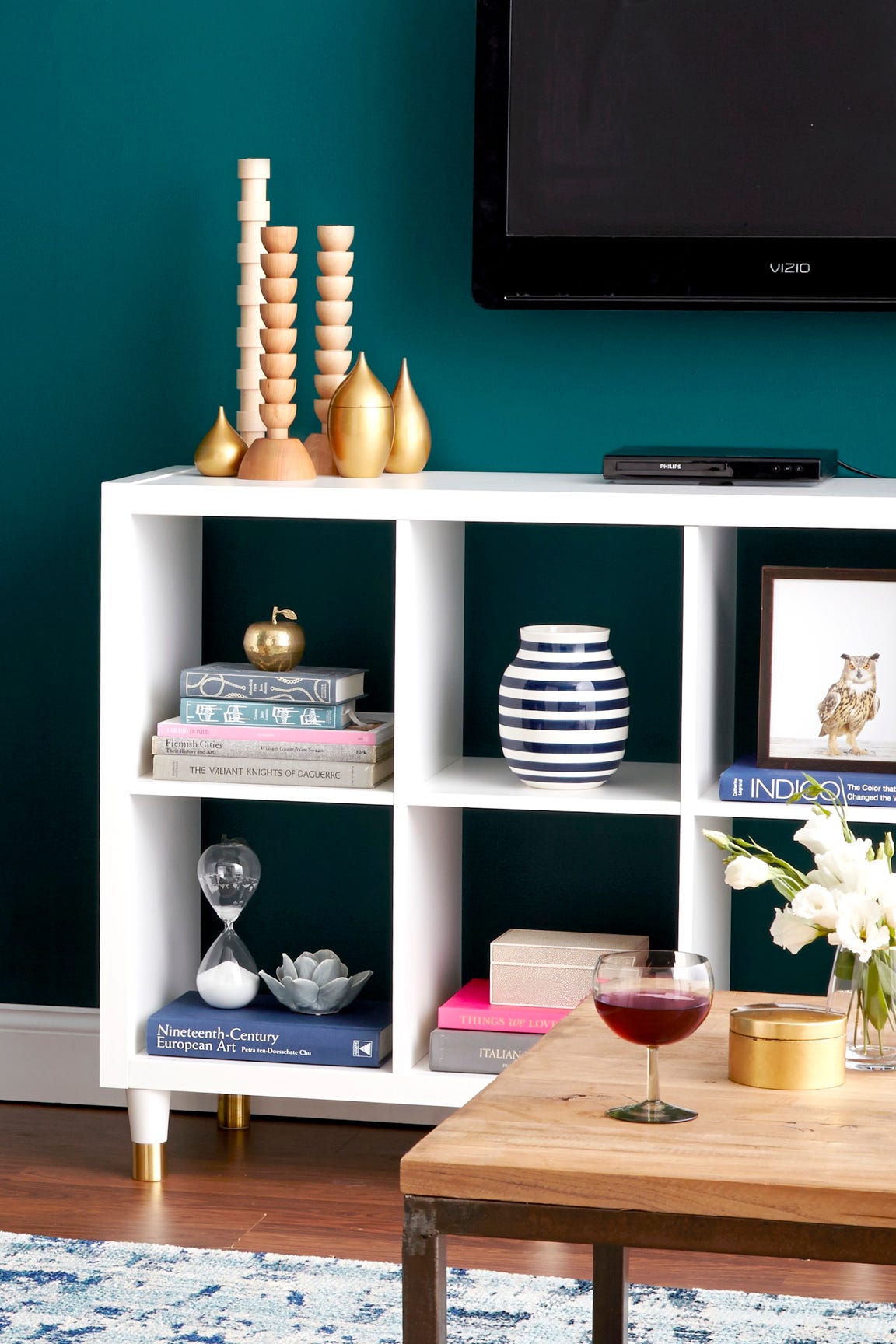 IMAGE CREDIT
This post contains affiliate links.