I never used to be a fan of a feature wall. The feature walls I remember are from the 00's – and they were always either some drab floral wallpaper or an unsightly contrasting coloured wall and just really not something that would set the interior world alight – but modern interior design has 100% changed my mind, and I hope this post changes yours too! Gone are the days of that depressing floral wallpaper and detached looking block coloured wall, luckily, we're into a time of innovative design and the talented people of Instagram and Pinterest.
---
Creative Panelling
The wonderful Karen from welliguessthisisgrowingup created this amazing hexagonal panelled wall – it's epitome of a modern feature wall and could be recreated in any colour scheme and would still make a real statement. You could paint it the same colour as the rest of your room and then have the 3d texture on your feature wall or use tonal shades and have your darker wall with the panelling to add texture and depth to the wall.
This geometric panelling taken from paradeofhomestc on instagram is a great modern feature wall. It adds so much life to what would have been a blank wall, and is relatively easy to recreate.
---
Cladding
Cladding would have the same effect as panelling, but is slightly more understated. Even though it's simple, there are still quite a few options, including different widths and directions. This example, (taken from stylecurator) is so subtle, but still so effective and adds some lovely texture to what would otherwise be a bare wall.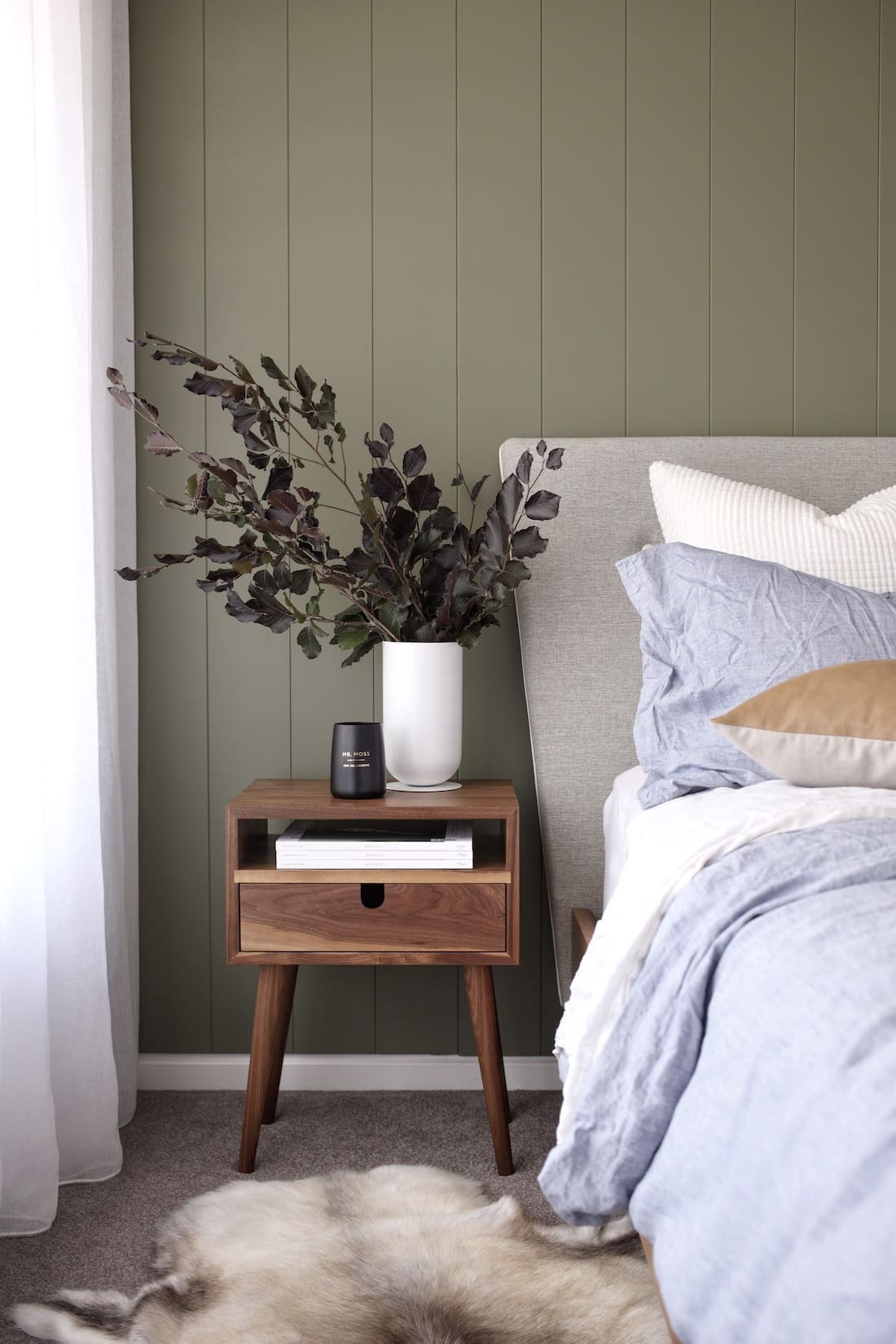 ---
Wallpaper
Wallpaper has come a long way in the last 10 years, there's every single pattern available you can think of, all helping to create modern feature walls. Polka dots are a huge ongoing trend, and add a real sense of fun to any room. This photo from sunnycirclestudio shows just how effective a feature wallpaper can be.
This window effect wallpaper as featured on threeboysandapinkbath instagram is definitely scroll-stopping. It's such a statement wall, and shows how effective a modern feature wall can be. Sofie has a beautiful home with a few other feature walls, if you're looking for more inspiration.
---
Large Art
Large statement art pieces make can completely transform a room. This photo was found on we-heart would be quite easy to recreate if you couldn't afford an original art piece. Choose a feature colour and experiment with different brushes and techniques to create your custom artwork. I think I might give this one a go myself, fingers crossed it looks this good!
This incorporates both the cladding and large art techniques, but I think it's probably my favourite of them all. The cladding adds some subtle background texture, while the large art adds depth and colour in such a statement way. Image found here.