Console tables are a great tool for interior styling, they add a sense of personality to any area and can completely change the look and feel of the room depending on what you use to style it up. Whether you add a lamp and a vase (like mine here), rest a large piece of art on, or just load it with trinket-y bits – you'll never regret adding a console table to your room.
I know some furniture can be really expensive, but I think I've found 10 really great console tables for under £150, you can use items you already own to style them, and you'll have a new little area to stare at/ share on instagram.
---
This Virum console table from JYSK is a steal at £79.99 and is high on my wishlist for the 'hallway' within my living room. It's quite narrow, which means it won't get in the way but still allows space for stylish storage and a little vignette.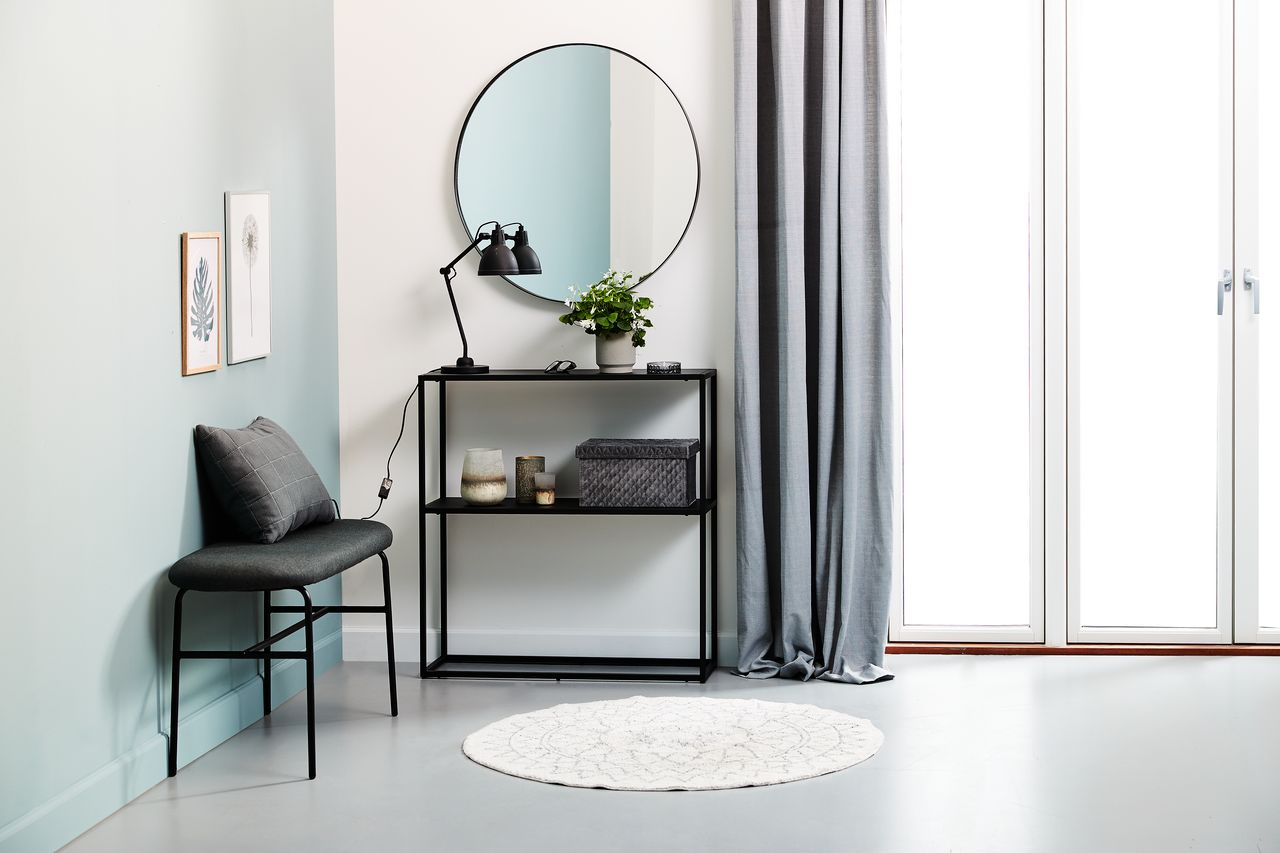 The Pandrup white/gold console table is currently on sale for £65 (down from £89.99) and would be perfect for a hallway, dressing room, living room… pretty much any room, and the style and shape is modern but minimalist so would go well with a few different styles.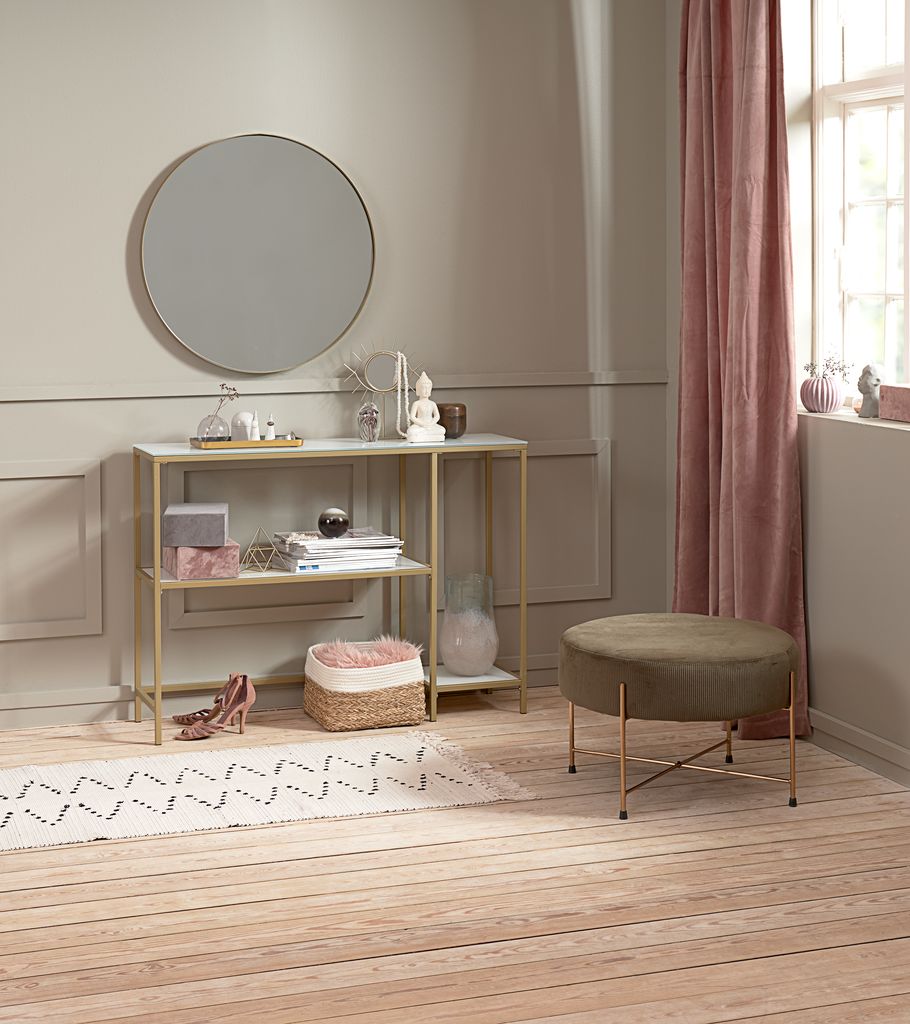 The Listerby is new in at IKEA and available in both this dark wood and a lighter oak finish. It's £90, and would be a great addition to a Scandi or minimalist style room. The round edges add a softness, making it a bit more of a subtle piece, which you could use as a base to add some more statement styling.
The Havsta from IKEA is £90 and comes in both this dark brown, white and a mid grey colour – it's such a versatile style and has plenty of room for storage (as shown below).
This Gracie Oaks Brandy Entry Console table from Wayfair would be perfect in more of a modern country style home – and is available in a range of different woods and finishes – currently on sale for £138.99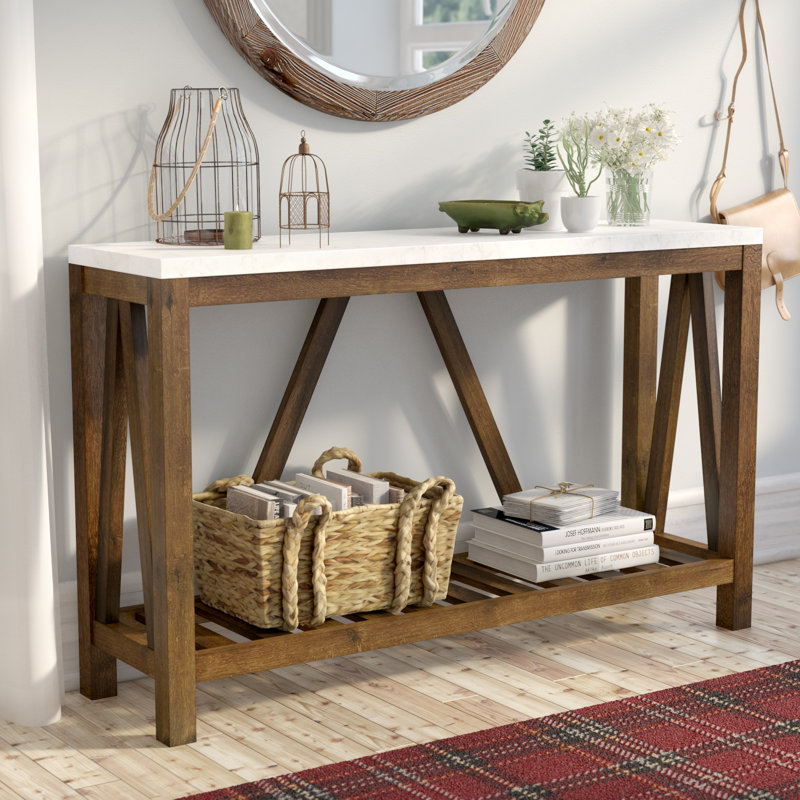 This Laurel Foundry Michelle Console table, again from Wayfair is the perfect solution for storage in a home with an industrial style. The two drawers are great for hiding away any unsightly bits, while the top and shelf are perfectly for the aesthetic style pieces.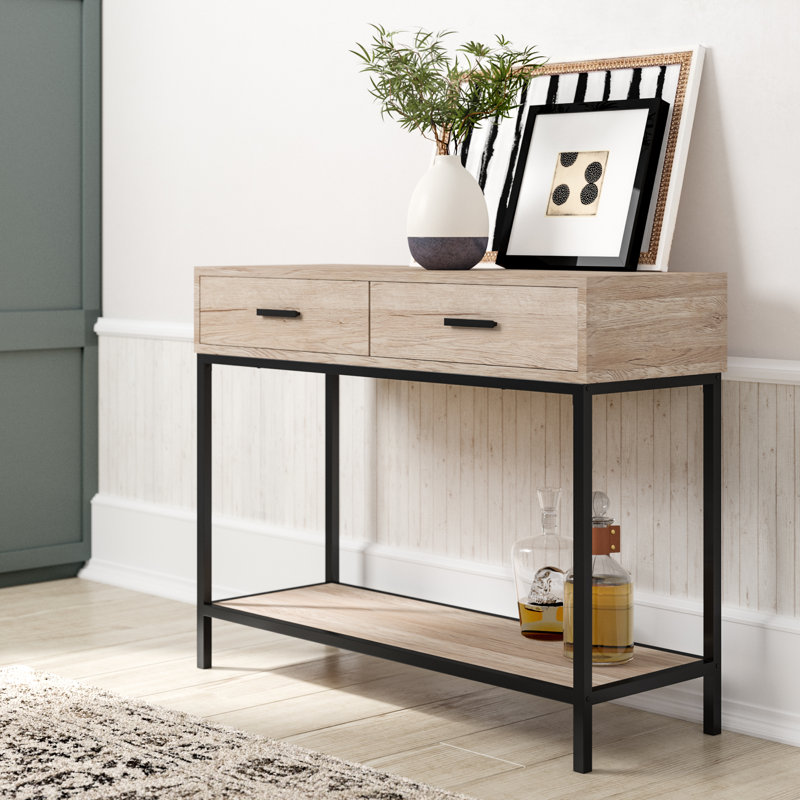 Another great option to be styled in an industrial styled home is this Megan console table from Maisons du Monde – it's £129 and is a statement piece all on it's own.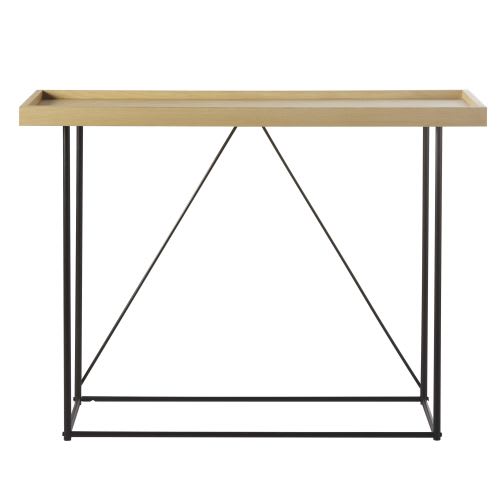 A minimal piece (similar to the JYSK piece above) that would be perfect for my 'hallway' is the Edwin console table from Maisons du Monde – and for £129, it's not a bad price for such a classic piece.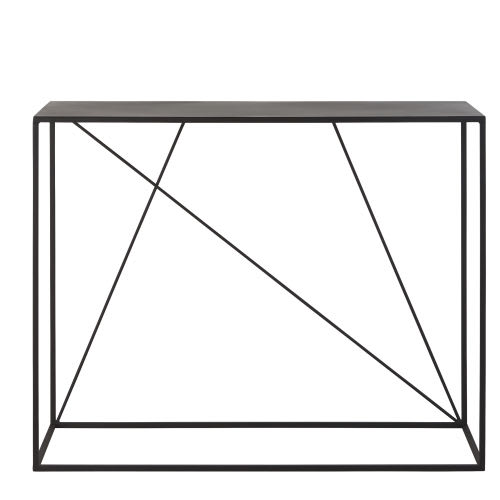 So, those are my suggestions for console tables under £150 – what do you think?
---
This post contains affiliate links – this means that I make a small commission if you choose to buy products that I have recommended