Does a photo on instagram or pinterest ever just stop you in your tracks? It happens almost daily for me, instagram and pinterest are a huge source of inspiration for me, there are so many talented people in the interiors world, so I thought I'd share a few different accounts and photos that are truly scroll-stopping. These are great for interior inspiration, it could be a colour, a texture, a style of furniture – whatever it is that stops you in your tracks, there's a way to bring each element into your home and create your own scroll-stopping dining room.
---
This beautifully coastal space from @saaranhavasconcelos on instagram. The statement light with the natural textures and bold table – I love everything about this dining room.
This absolutely stunning caned/green/abstract combo – found on pinterest but posted from this website. This is one of my favourite colour palettes and this has been styled so perfectly.
An amazing dining space from Gachot Studios. The artwork, the chairs… the gold accents – this is definitely one of my favourites.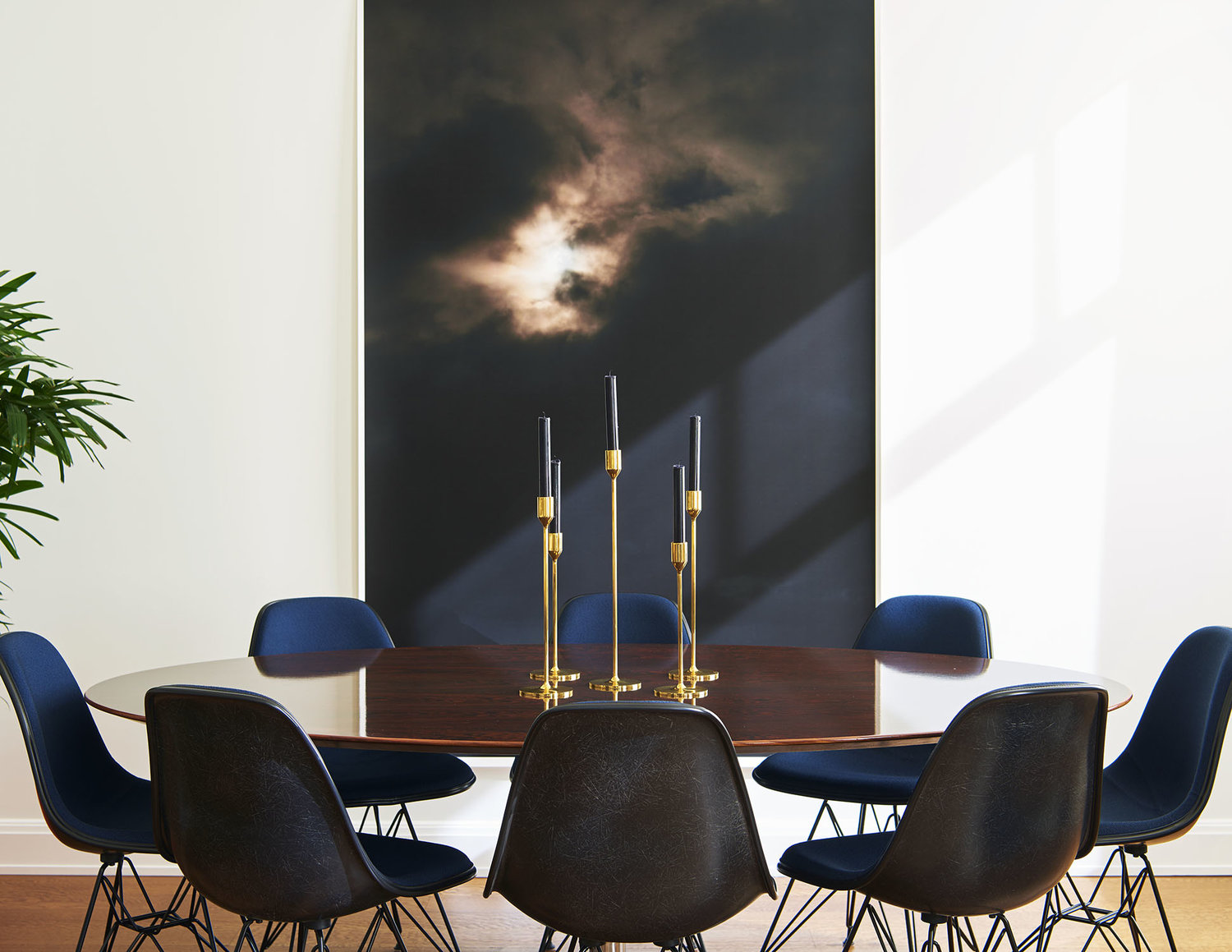 The most beautiful colour combination from the amazing 2LG Studio. Everything they design is instantly recognisable, their style is second to none.
An amazing mix of deep green and brass details with a stunning panelled and mirrored wall. This is the definition of scroll-stopping and I'm sure it'll be a huge inspiration to anyone currently renovating their dining or kitchen space! Photography found here
Another beautifully styled dining room, I love the mix of chairs and benched seating, really versatile and those chairs *heart eye emoji* –  Design by Shannon Wilkins of Prairie/ Architecture by Eric Olsen Design
This insanely stunning dining space – such a beautiful view through the glass wall! All photos found here – check out the rest of the house too!
I love this from Betsy Brown – so beautifully styled and the perfect mixture of texture and tone.
Follow my dining room inspo pinterest board here.